Why choose us for your next SEO project?
Our SEO service offers a structured approach, with all packages built to directly address our client's ambitions and long term goals. This custom format allows our specialist team to spend more time on the sections of your site that are your priority, we will work with you to synchronise these to the aspects of your website that we identify as the largest organic traffic drivers and which have the greatest potential to build your business.
Our experts are also at the forefront of all the latest developments in SEO best practice, not only do we offer bespoke service that drives converting customers to your site but we also constantly ensure your site adheres to what search engines consider useful to users, further improving your rank standing.
As a team we have a wide range of experience, including client side and collectively decades of knowledge on the essential technical and off site techniques that truly turn visitors into customers that come back again and again.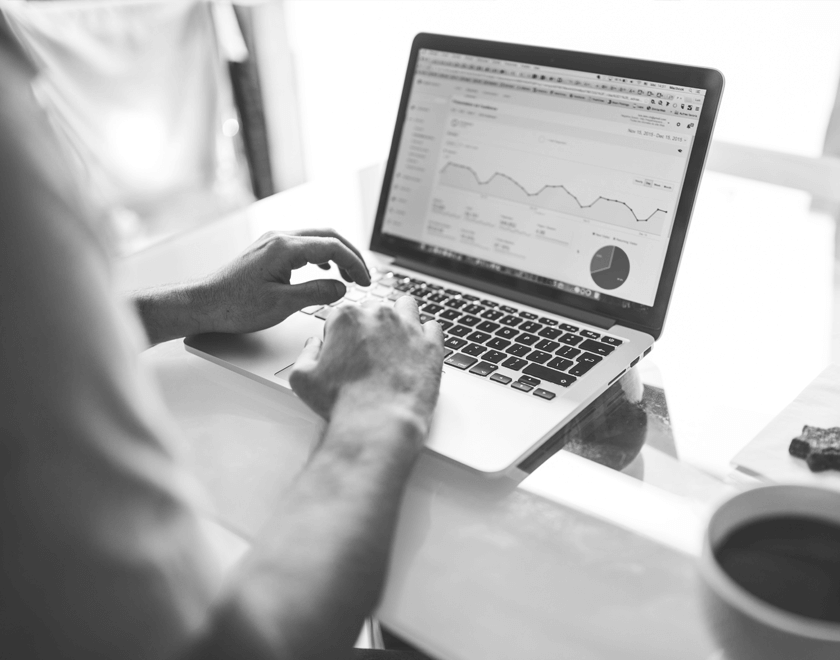 Choose our SEO services for:
On-Page Optimisation
Enhancing visibility online
Marketing Methods people trust
Optimisation for better usability
Cost-effective online marketing

Are you unsure where to start?
To see how we can help you grow your business online, call one of our dedicated consultants on:

Our results consultants
Within six months, our SEO services deliver an average 350% ROI, with a 45% increase in traffic.
With our SEO services, leading cycling brand Rapha's branded sales rose by 47% in a year, with non-branded sales rising by 225%.
Meet our team here.
We Are Delighted
"We've been delighted with the work that Infinity Nation has done for us. Online marketing is core to our business and they have provided excellent ideas and commercial rigour to our internal team. "
Simon Mottram
Managing Director at Rapha
How do we add value?
For a successful SEO campaign we believe in the ABC approach, Audit, Broadcast and Converse.
When first looking at your site our team carries out a thorough onsite and offsite audit, getting a full summary of your sites strengths and weaknesses. We also conduct a competitor analysis that helps benchmark the current performance of your rivals, as well as provide an idea of how much SEO is adopted in your industry.

As a channel SEO is very much a long-term project, while results will take a minimum of 6 months to show true return on investment we not only scrutinise the best path for SEO but also collaborate across other channels to ensure all our work is as beneficial as possible.

In conjunction with our PR and Social team, we also create PR frameworks and assist in finding relevant blog topics through keyword research.
Fill out the small form below to get started