Red Original Consultancy Case Study
313%INCREASE IN NEW CUSTOMER SALES
221%INCREASE IN EXISTING CUSTOMER SALES
Red Original Co
Over the past 10 years, Red Paddle Co has grown into a world-leading paddleboard brand, built on the ethos of designing quality, no compromise products. For Red Original, performance, style and user-centric design is at the forefront of their products. Therefore, their quality cannot be matched, and they are the ideal company for all outdoor enthusiasts!
As they sell a diverse number of products suited to a variety of demographics, Red Original are the perfect client to make use of specialised software as well as our expertise in the ecommerce environment!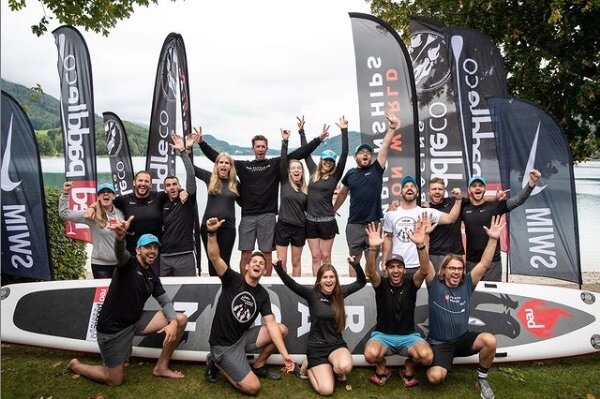 What was the the objective?
1. Red Original have data, but they needed to generate insight to better understand their consumers' shopping habits.
2. Their communications were generic as opposed to tailor-made.
3. Review SEO position, being mindful of the impending website migration.
What was the challenge?
Whilst there was a colossal amount of data, it was very difficult to use it in the right way to deliver the valuable results. Email was definitely the most important tool, but it was not being used to its full potential alongside the customer database. As such, the communications were generic as opposed to tailor-made. They were on the edge of a 'tipping point' of things taking off, but it was difficult to quantify that and really home in on the things that were going to make the biggest difference.
The Domestic Goods Client had seen a decline in revenue from the Pay Per Click (PPC) and Search Engine Optimisation (SEO) channels and were keen to do something about it, to maximise Q4 performance and exceed their annual targets.

313%
Increase In New Customer Sales
"Working with Infinity Nation was an astounding experience. They provided a constructive critique which allowed us to examine our current data from a new perspective. They also offered so many actionable ideas that we were able to gain a better understanding of our revenue impact points and create the best strategies to identify the right opportunities for us."
Commercial Director | Red Original
Fill out the small form below to get started