Broadening Reach and Return with Paid Social
The challenge: Enhance their Meta account
In Q2 2022, Ickle Bubba had a need for more focused digital marketing support with the objective of enhancing their Meta account to improve brand visibility, reach a wider audience and ultimately increase sales and customer engagement.
Ickle Bubba had an existing Meta account and campaign structure but were keen to evolve and grow, staying abreast of changes in the industry, whilst focussing on their core business objectives. Ickle Bubba wanted to enhance its appeal and implement effective advertising campaigns to showcase Ickle Bubba's products, drive targeted traffic and ultimately drive sales.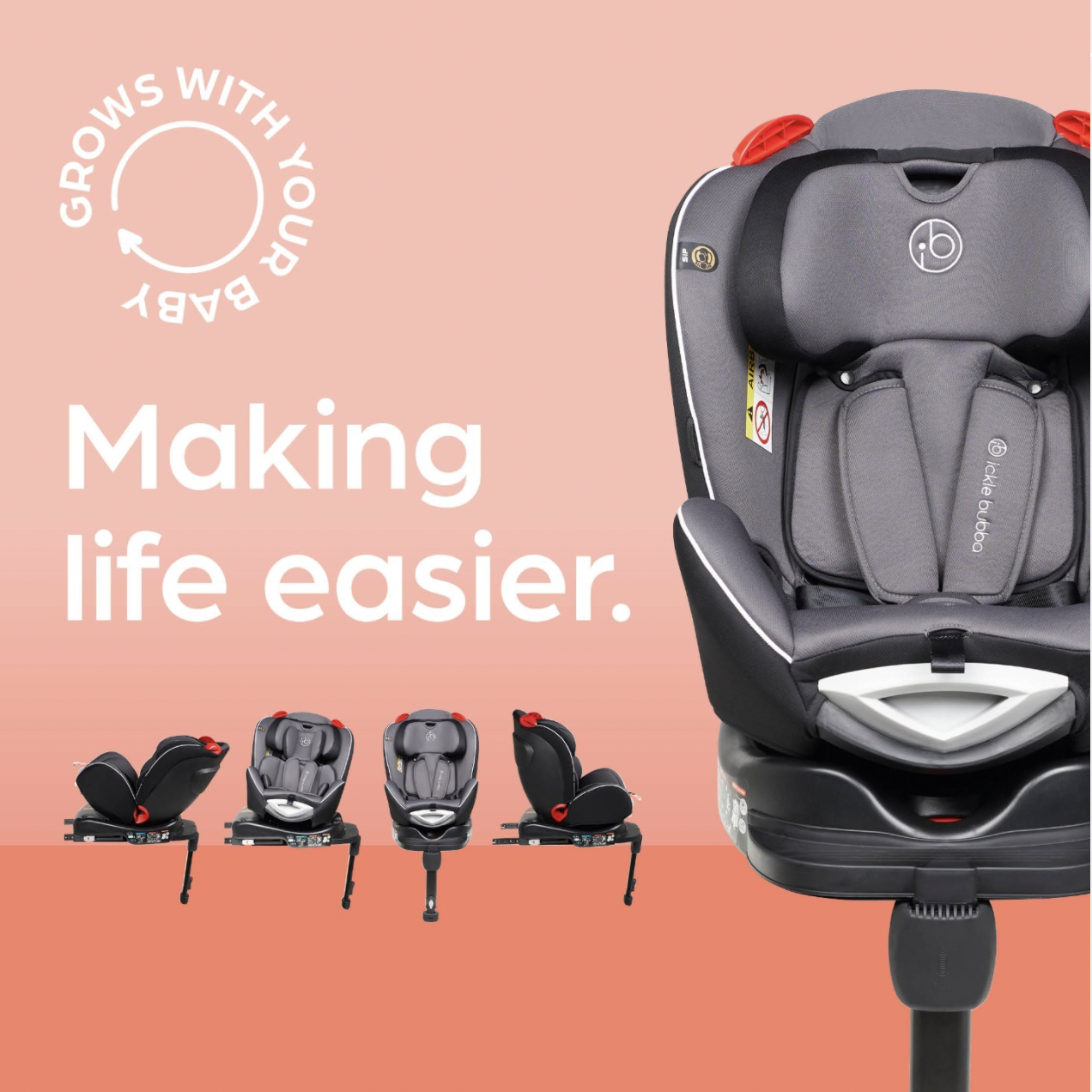 A Three Phase Approach
Our strategy to address these challenges can be broken into 3 phases:
Phase 1 –Restructure, Rebuild & Prospect The Right People
Infinity Nation conducted thorough market research to identify target demographics and interests. This involved using Ickle Bubba's 1st party data.
We then restructured the Meta account to create highly targeted Facebook and Instagram ads based on demographics, interests, and behaviour.Simultaneously, Google Ads was reviewed and restructured – allowing different behaviours to be focused, depending on region and past behaviour (e.g.) use of supplemental feeds to show different stockholding or prioritise different best sellers by region and territory).
Prospecting campaigns were added (built on lookalike targeting from the data intelligence tool), using Meta and Performance Max campaigns to identify with followers / engagement with competitor brands. This allowed us to reach the right customers and minimise budget wastage, increasing the cookie pools ahead of the next phase.
Phase 2 – Optimisation
Infinity Nation utilised A/B testing to optimise creatives, headlines and targeting options. This allowed us to constantly strive for improved performance and refining the campaign strategy to find prospective customers for a lower cost, but improve the ROAS generated from these platforms.
Retargeting campaigns were implemented to reach users who had previously engaged with the client's content, ensuring that subsequent creatives and messages delivered were in the correct sequence and logical based on previous engagement. This also allowed us to leverage the Facebook pixel and retarget customers who had purchased a travel system / pushchair with other items in the Ickle Bubba range.
Infinity Nation also had detailed conversations with Meta to trial and roll out Advantage Plus campaigns. Our role was to challenge their suggestions and ensure that they wouldn't undo the progress made, but ensure we were using these latest campaign types, to serve relevant content to the user at the right stage in their pregnancy and purchase journey.
Following the Advantage Plus campaign roll out, we adapted our overall account structure in Q1 2023, to build on the progress made in 2022, which ultimately led to the best performing month for Ickle Bubba from paid channels in March 2023!
Phase 3 – Promotions & Messaging
Being price-competitive underpins Ickle Bubba's business model. Infinity Nation worked with the client to identify upcoming promotions and tactical price changes on a quarterly basis. This meant that we were able to adapt and ensure messaging was aligned with website promotions at all times, and these great offers were reaching target customers across paid social channels.
In March 2023, Ickle Bubba led with a 10 year anniversary campaign, building the brand's reputation and demonstrating it's solutions to capture a wider audience. There was a significant amount of effort put behind updating creatives and adapting to the website messaging without impacting on performance built up in campaigns with history.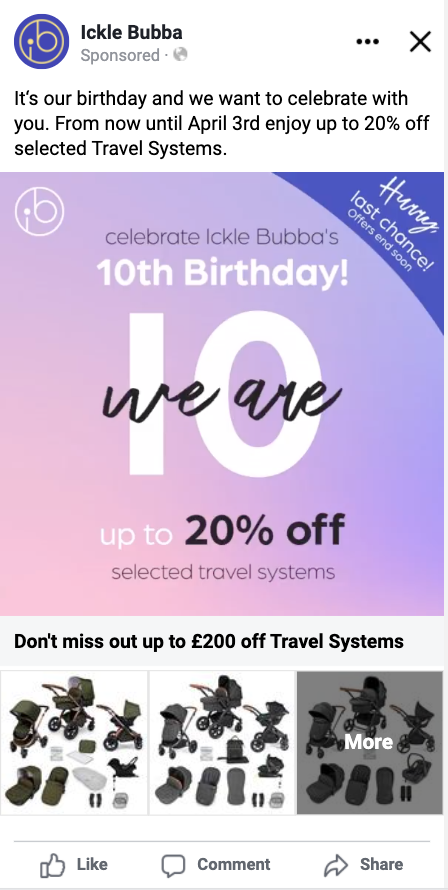 133%
increase in post engagements
"Ickle Bubba approached us to keep an expert eye over their Meta campaigns and Google Ads accounts, while they stayed focused on building their in-house team and growing revenues.
It was great to work so closely with the Ickle Bubba team; ensuring insights were shared between organic and paid channels to improve customer engagement and ad targeting.
Ickle Bubba are a forward thinking company, who have a clear customer portrait and were at a very exciting time in their growth journey. The success achieved was as a result of a true digital partnership with the marketing team and it's great to see their continued success into this year. We look forward to supporting with campaigns in the future."
Cheif Operating Officer
Challenge us to achieve similar results for you