Home Leisure Direct SEO Case Study
89.32%INCREASE IN NEW USERS
21.39%INCREASE IN CONVERSION RATE
Home Leisure Direct
We were approached by Home Leisure Direct to help them with their SEO issues, having had in-house resources previously. They needed to increase their business growth potential as a number of high level competitors had started to up their digital marketing game, which in turn was costing the company as they were forced to compete on AdWords.
What was the the objective?
1. To increase online visibility for commercial key terms
2. Take number 1 spots from lead competitor
3. Utilise content marketing to gain higher brand awareness and authority within the industry
What was the challenge?
There were several issues with indexing and crawl efficiency based on a legacy http-https migration. The site index rate was around 20% and the legacy issues caused site crawling problems. To investigate we used a website developer file, a new technical SEO technique called log file analysis, which involves analysing the server log files for crawling inefficiencies.
We carried out a detailed log file analysis, which revealed numerous 301 redirects within the navigation, 404 error pages and an out of date sitemap.

157%
Increase in revenue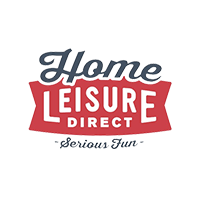 "I'm very pleased. Infinity Nation are excellent, great knowledge, very patient explaining anything I didn't understand, and giving us really good advice. I never realised we had so many on-site issues, and the positive effect fixing those would have. Our organic traffic has grown massively over recent weeks"
Founder & MD | Home Leisure Direct