Infinity Nation helped Herman Miller establish authority and build awareness through a content amplification strategy
142%TARGET LEAD VOLUME ACHIEVED
Herman Miller
Herman Miller is a globally recognised leader in design. Since its inception in 1905, the company's innovative, problem-solving designs and furnishings have inspired the best in people wherever they live, work, learn, heal, and play. In 2018, Herman Miller created Herman Miller Group, a purposefully selected, complementary family of brands that includes Colebrook Bosson Saunders, Design Within Reach, Geiger, HAY, Maars Living Walls, Maharam, naughtone, and Nemschoff. Guided by a shared purpose—design for the good of humankind—Herman Miller Group shapes places that matter for customers while contributing to a more equitable and sustainable future for all. For more information, visit www.hermanmiller.com/about-us.
Herman Miller has always prided itself on creating a better environment for all. Design for the good of humankind is the company's purpose, and a pandemic wasn't going to stop the business from creating educational and informative content to try and solve employers' challenges of distributed teams and when the time is right to return their workforces safely to the physical workplace.
What was the the objective?
1. Market the 'Embracing a New Reality' content piece, aimed at businesses wishing to navigate the complexities of returning their employees to the office safely, and supporting their distributed workforce that continue to work from home
2. Build awareness of the Herman Miller brand in UK & Ireland as a
thought-leader and insight partner in this space.
3. Engage relevant audiences and generate leads via content download on the client's corporate site.
What was the challenge?
Herman Miller have a UK online store which has converted well through the pandemic, but the B2B side of the business was struggling to sustain volume of contracts due to workplaces largely being closed. When the government guidance on this was loosened, Herman Miller saw an opportunity to promote its content to businesses with a view to:
1. Demystify the return to work process,
2. Help employers understand how they can make their workplaces safe for their employees
3. Introduce the Herman Miller brand for COVID-safe furniture and design solutions.

142%
Target Lead Volume Achieved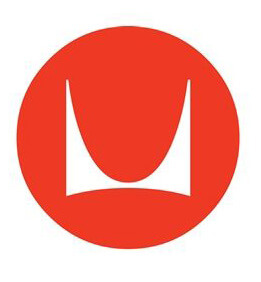 "We have worked with Infinity Nation on several campaigns across Europe to promote our content and generate leads. The learnings from the previous campaigns meant that we were able to maximise our reach through use of multiple advertising platforms, and this combined approach helped us to achieve a great lead quality and volume, in a short space of time."
Europe Marketing Manager | Herman Miller