Direct Oil 4-Week PPC Campaign Test
INCREASED AVERAGE ORDER VALUE
Direct Oil
Direct Oil are UK-based heating oil experts, with over a decade of experience of providing an online heating oil service for homes across the country.
We took on the challenge of a 4-week trial in order to help Direct Oil prove that a digital marketing focus works to deliver new accounts and compete with their competition online by increasing direct orders from their own website.
What was the the objective?
1. Business case to back ongoing investment in online.
2. Digital customer acquisition.
3. Proving the Direct Oil site can operate direct to consumer
and take market share back from the competition.
What was the challenge?
Direct Oil invested in a website so needed to monetise it and take back customers from the competition. A PPC test was done previously but there were no optimisations done to the account, so they needed help in order to grow their revenue and bring down their CPA targets.

434.81%
Return On Investment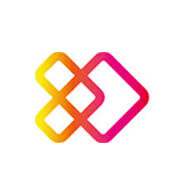 "Infinity Nation matched our ambition, embracing the challenge to prove that online works for driving sales. Their experience in PPC strategies has been crucial in achieving our targets and gaining market from the competition. We look forward to working with them on our next digital project to further drive our growth ambitions and meet revenue targets."
Marketing Manager Domestic | Direct Oil
Fill out the small form below to get started