This month kicked off the 2023 round of BrightonSEO conferences, attracting SEOs and marketers from across the globe.
Some of our team headed down to BrightonSEO to attend a range of talks on subjects from content marketing to link building.
Tilly, our link building specialist, has rounded up a few of her favourites below.
BrightonSEO – key takeaways and favourite talks
Bibi the Link Builder – y U nO RePLY?! How to Write Outreach Emails That Convert
As a link building specialist, I spend a lot of time during the outreach process writing outreach emails to website owners, brands and journalists.
I've spent countless hours perfecting email copy, tweaking templates and spending time writing the perfect email tailored to a specific site. So, Bibi's talk was one I was super excited about.
Bibi was focusing specifically on cold outreach, and how to get results from reaching out to people for the first time. So, here is what I learnt:
1. Email is copy
One key takeaway I took from this talk was to "treat your email copy how you would treat your landing page or blog copy". So often as link builders, our outreach emails are the final step of what we do, and so in some cases, they possibly get less attention.
Bibi highlighted that outreach emails of any kind are still copy, and should be treated with the same love, care and respect as any other form of copy that we are writing.
2. Be unique
With the help of Pitchbox, Bibi analysed the most popular phrases from over 10 million outreach emails to see what SEOs were saying in their outreach emails.
I internally cringed when I saw this slide because I too have been guilty of using some of the phrases.
Bibi then went on to show examples of subject lines and how we tend to use the same repetitive or boring language when sending emails.
And yet, humans aren't boring or repetitive. But we keep treating all our prospects as sheep who will respond to the same subject lines as everybody else.
3. Be genuine
Another key point that Bibi made is that in order to be successful in cold outreach, we must be genuine and make an effort to genuinely understand a person and their pain points.
Something that Bibi said which stood out was "know their lingo". The most successful outreach comes because you are speaking the same language as your prospects and can meet them on their level.
Whilst sending emails to a group of prospects at the same time is still doable, it's the importance of getting to know each prospect site and segmenting them properly that is crucial.
Templates are not bad, but generic templates are.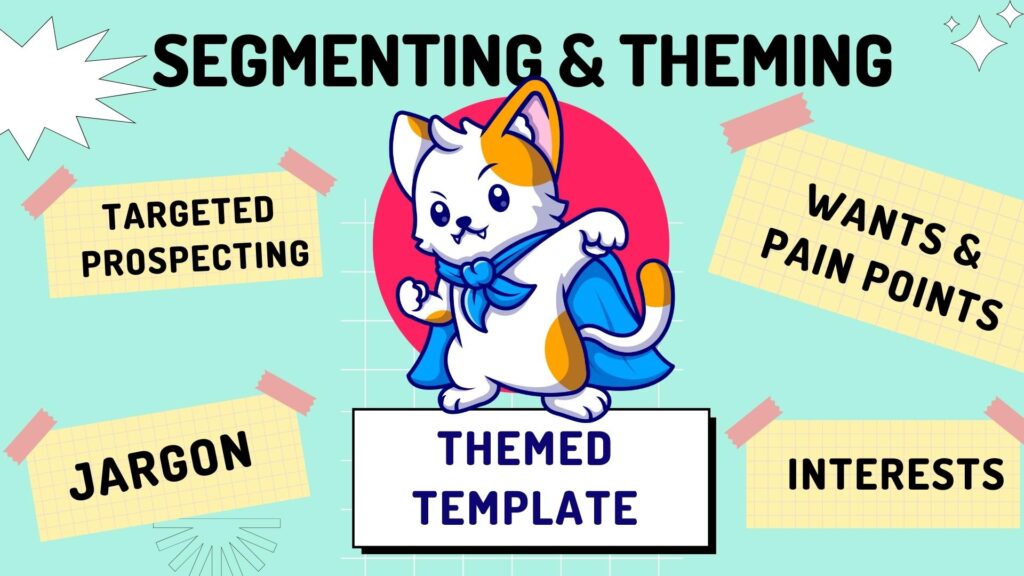 Greg Gifford – The Fast & Furious Guide to Real-World Link Building
Greg's presentation was every car movie lover's dream, packed full of movie references. Although, it was also full of useful tips for how to build links using local link building.
Local links are often neglected in favour of more glamourous tactics, and yet they can offer so much additional value due to their relevancy to a brand.
Greg went deeper than explaining how to obtain links from local publications and instead delved into all the ways that a business can build solid local links that will have an impact.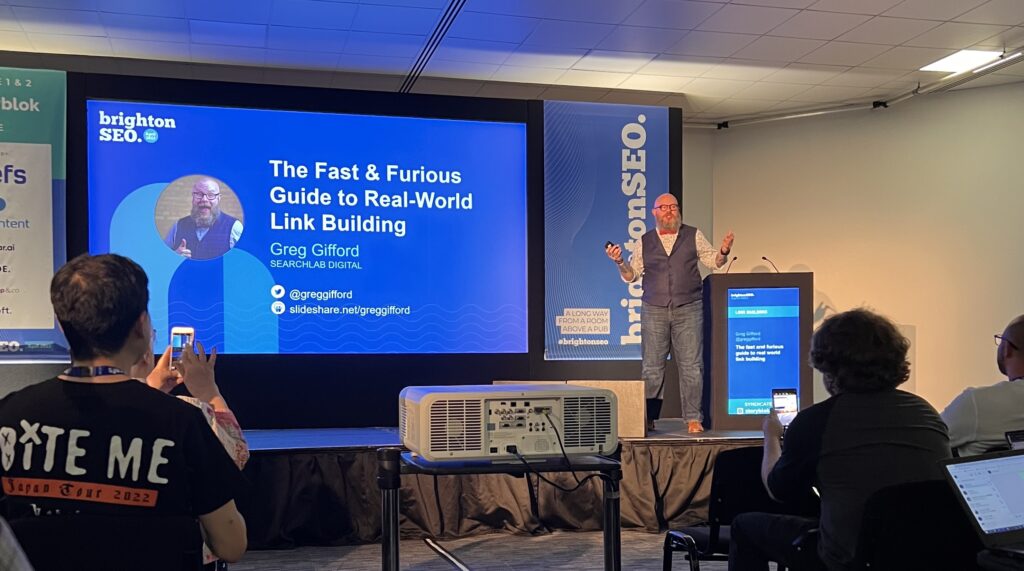 One thing that Greg said has stuck in my mind – "The easiest way to get local links is by getting physically involved".
As SEOs, link builders and PRs it is so easy to focus on all things web and ignore all the physical things a business is doing outside of what is going on their website. Real-life connections with other businesses, clubs and the wider community can bring with them link opportunities.
And yet brands often forget to include these in link strategies. As part of our local link building strategy we should be highlighting the physical opportunities which can get us links; such as sponsoring sports clubs, running interactive sessions with local schools and attending community events.
By focusing on the physical as well as the digital, we can build local links with ease.
Niki Mosier – The Value of Featured Snippets
Niki Mosier did a fantastic talk on the main stage about featured snippets and their value, which left me thinking about how our user-first approach here at Infinity Nation is so important.
Often brands find themselves fighting for a place in the SERPs, trying to figure out how to tweak their website to make it to the top and get placements. But as Carrie Rose mentioned in her talk, "SEOs are busy chasing Google, but Google is busy chasing users."
Now, there are a lot of technical and on-page elements that can contribute to good SERP performance – but this leaves me questioning whether there is sometimes an obsession with meeting Google's needs rather than customer or user needs.
According to Niki and their team, 77% of featured snippets are questions that start with why and 70% of articles shown in featured snippets were published no later than 2-3 years ago.
It's no secret that well-written content will perform well, but the key thing from Niki's talk was that content which is popular and serves users first will be more like to earn a featured snippet. If a user is asking a question, we must simply… answer it! No overcomplicated answers, just concise responses to user queries.
And when these featured snippets are earned, they bring with them big benefits. 50% of a mobile screen is covered with a featured snippet which means it pays to write content that users love and which serves user needs.

But as Niki said, "A ranking is not a butterfly, it will not just come and sit on your website." A brand must continue to work to serve its users, and Google, to outperform competitors and stay relevant.
If you would like to chat about all things SEO and link building, get in touch with the team at Infinity Nation today.
DO YOU WANT TO PUSH YOUR DIGITAL GROWTH STRATEGY FORWARD? LET'S CHAT.
Interested in working with INFINITY NATION to create a successful digital experience for your company or product?
Get in touch to set up a meeting with our team.