November is here, ushering in the warm embrace of cosy nights, autumn hues, and, of course, the much-anticipated Black Friday. While this retail event is a golden opportunity for many businesses to clear out old stock and attract holiday shoppers, it's also come under fire for its promotion of consumerism. In response, some forward-thinking brands have sought out alternatives. Seeking inspiration? Here are 5 compelling alternatives to Black Friday.
Black Friday: A Brief History
Before we jump in, here's a brief history of Black Friday's rise to popularity. Originally an American concept, the UK quickly adopted the trend, with Amazon introducing the idea to Brits in 2010. Since then, Black Friday has been an opportunity for UK brands to generate serious profit, with the British public predicted to spend £3 billion in 2023 on Black Friday and Cyber Monday sales.
However, despite the whopping spending predictions, Black Friday has seen an increase in criticism in recent years. Causing controversy amongst the public for promoting mass consumerism and having a negative environmental impact.
Similarly, many brands actively avoid the retail event. Reasons often vary from company to company, with some reluctant to devalue their products, and others believing that Black Friday simply doesn't align with their brand's ethos.
Alternatives to Black Friday
1) A Sale With a Message: Tentsile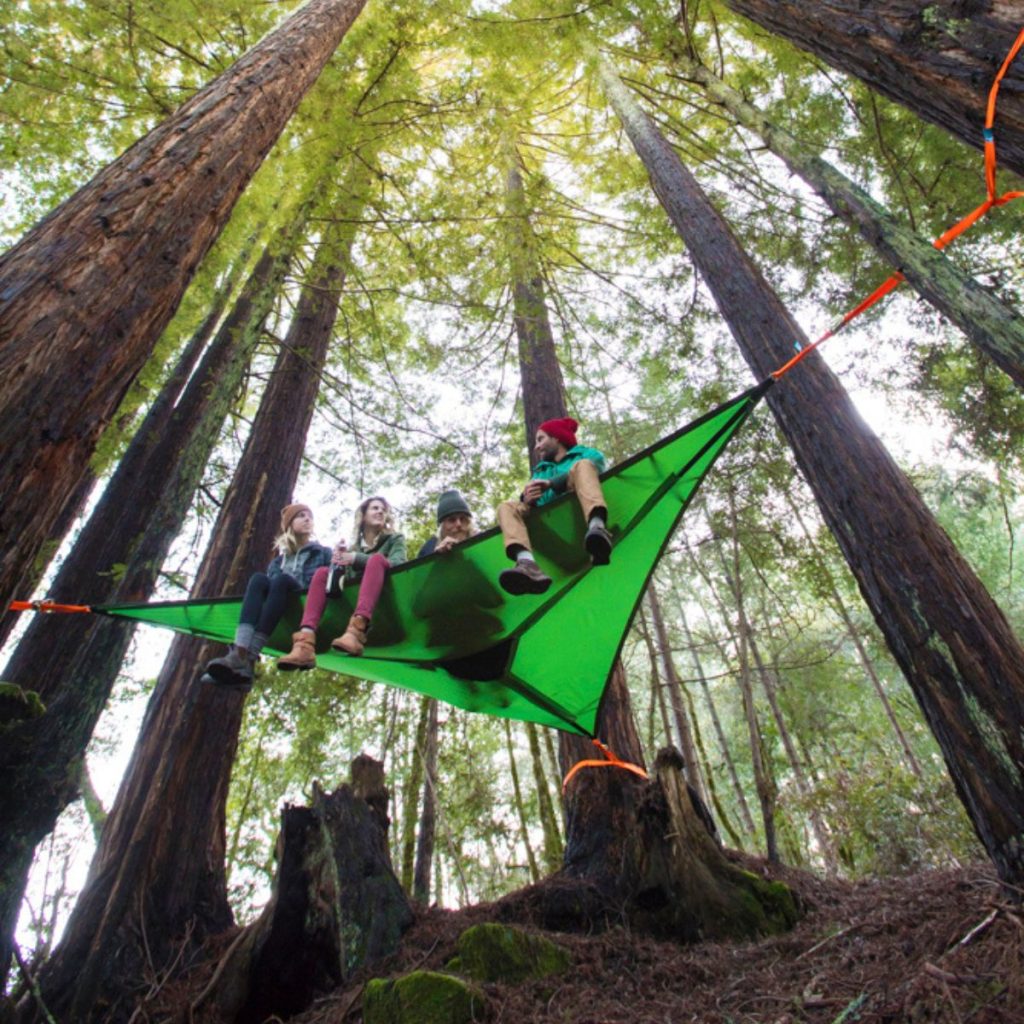 A company dedicated to making a positive impact, the Environmentally conscious brand took a different approach to sales and launched its 'wellbeing rollback' in May 2022.
In response to the UK cost-of-living crisis, Tentsile provided their consumers with a selfless month of discounting.
Tentsile Founder and CEO Alex Shirley-Smith described the company's motivation behind the sale, explaining; "So, we will put some of our plans on hold for another year, tighten our belts a little more, and pass the upside on to you."
So how is this different to a Black Friday Sale? The brand's motivation wasn't profit. In fact, Tentsile were prepared to make losses. Instead, the brand wanted to dedicate a whole month to giving its customers the opportunity to buy discounted outdoor equipment, during a time when many found themselves tightening the belt.
This compassionate approach comes as no surprise, with the company recently hitting its tree planting goal of planting 1 million trees in 10 years.
Presto Music, a leading classical and jazz ecommerce site, put their own spin on Black Friday in 2020 – since then, they have run the same initiative each year and have plans to repeat for 2023! The company took part in 'Give Back Friday' after experiencing a strong year of profits. The initiative involved the brand giving 5% of all its Black Friday weekend revenue to its two chosen charities.
The CEO of Presto Music, Chris O'Reilly, explained the company's decision, describing 'Rather than joining in with the Black Friday shopping bonanza, we've decided, for the third year in a row, to reframe it here at Presto as Give Back Friday.'
Looking to get involved with the Give Back Friday initiative? Find out more about how your brand can get involved here.
Giving Tuesday, held on the 28th of November 2023, encourages people to make a positive impact during the festive season. Created in 2012, the day encourages both individuals and businesses to donate to charities. Occurring the week after Black Friday weekend, it's the perfect opportunity for businesses to give back after making a profit.
It's important not to underestimate the impact one day of dedicated fundraising can make. According to the Giving Tuesday UK site, Giving Tuesday holds the world record for the most money raised online for a charity in 24 hours.
4) Using Products For Good: STATE Bags
If you haven't heard of STATE Bags, allow us to introduce you to a brand dedicated to giving all year round. For every bag purchased, STATE donates to American children and their families. Whether that's through donating fully-packed backpacks or through funding projects with charities and schools. this company takes the concept of giving to another level.
A true inspiration, many brands could take a similar approach on Black Friday, dedicating one day a year to giving back.
5) Shop Small Promotions: DAME
Black Friday can be a hugely profitable day for bigger brands such as; Amazon, with the public jumping at the opportunity to buy big from their favourite brands. However, one UK company had other ideas, DAME, a sustainable period product company took Black Friday as an opportunity to shout out smaller brands.
Taking the opinion that smaller companies can often get lost in the Black Friday promotions. DAME, took to their social media to promote small brands dedicated to sustainability and preserving the planet.
A perfect option for brands with smaller budgets, is there a business you'd like to promote this gift-buying season?
Final Thoughts
These uplifting alternatives to Black Friday offer a refreshing perspective, reminding us of the true meaning of the festive season. From big donations to simple shout-outs, there's an option for every business to give back this Black Friday.
If you'd like to discuss your ecommerce growth strategy – get in touch with one of our experts!
DO YOU WANT TO PUSH YOUR DIGITAL GROWTH STRATEGY FORWARD? LET'S CHAT.
Interested in working with INFINITY NATION to create a successful digital experience for your company or product?
Get in touch to set up a meeting with our team.